Thursday, December 15, 2011
Blog Train Dec15, 2011-Jan15 2012:
A note from our organizer:
Girls, it's here, pick up all these amazing parts,
visit all the blogs. Please note allow one more day for all the blog
participants to post their part. In the event that it's the 16th of
December and you're not able to see a part posted, please let Addie know at:
addie@coolscrapsdigital.com
we'll look into it.
Blog Train riders: please don't forget to leave
each designer some love by posting a comment on their blog, they have worked
extra hard to bring this amazing collaboration to you FREE, let's make them
feel good!
Enjoy the Ride!
Hugs, Addie
You heard the lady! :) Hope you enjoy our train, click on my preview to get my part. I chose to use the fantasy theme over the winter theme - but the colours still match the scheme - enjoy!
BLINKIES/BLOG LIST:


byMurielle

http://bymuriellescrapdigital.blogspot.com
PrettyJu

http://prettyjuscrap.blogspot.com/
Nathalie Scrap and Design
http://nathaliescrapdesign.blogspot.com
ChiChi Designz

http://chichidesignz2.blogspot.com/
KaKleiDesigns

http://kakleidesigns.blogspot.com/
Cocotounette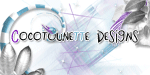 http://cocoscrapbook.blogspot.com
scrpncrzy
www.lifeuncropped.blogspot.com
Dillie's Designs

http://dilliehannah.blogspot.com/
EMSArts

http://emsarts.blogspot.com/
butterflyDsigns
The Brown Owl

http://brownowlscrapping.blogspot.com/
Axi and Nanet design

http://nanetka.blogspot.com/
Sugarbutt designs

www.sugarbuttdesigns.com
Created by Jill Scraps

http://createdbyjillscraps.blogspot.com/
Dhariana Scraps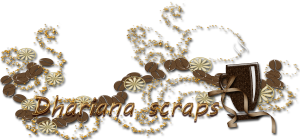 http://dharianascraps.blogspot.com/
TLP Designz
(you are here)

http://www.tlpdesignz.blogspot.com/
Scrapmania

http://scrapmaniafree.blogspot.com/
About Me
My name is Tammy and I am a PSP addict and tag ho! LOL, I love tags, scraps and tutorials :)
View my complete profile

Customization by TLP Designz. Powered by
Blogger
.

Freebies TOU
All Freebies are for personal use ONLY (unless otherwise specified). Please do not share, but direct people here to download my items themselves. You are free to make signature tags, but please do not use my kits for blog/web design without contacting me for written permission. If you are a tutorial writer, please send me an email as I would love to post your results :)

Categories

Archives