Thursday, October 9, 2014
::LIGHT & BRIGHT::
Check out my newest full sized kit - Light & Bright. This personal use only kit features 18 papers,, 58 elements and a full alpha. With bright fun colours this kit is sure to be perfect for a range of projects and all your designing needs. Papers are 3600x3600 and the resolution is 300dpi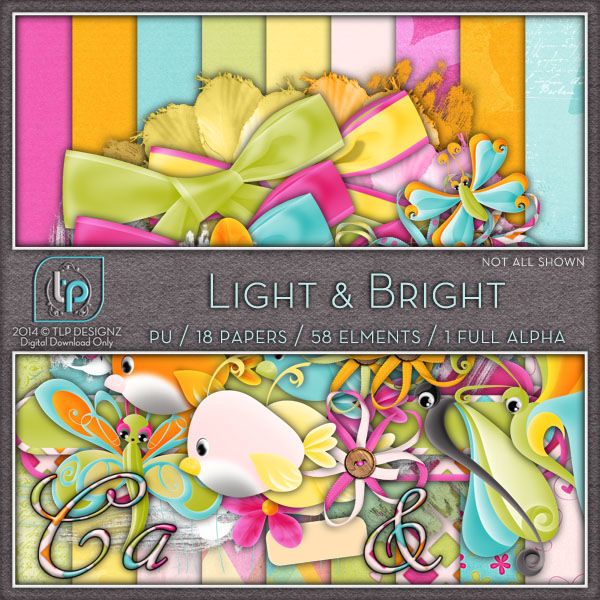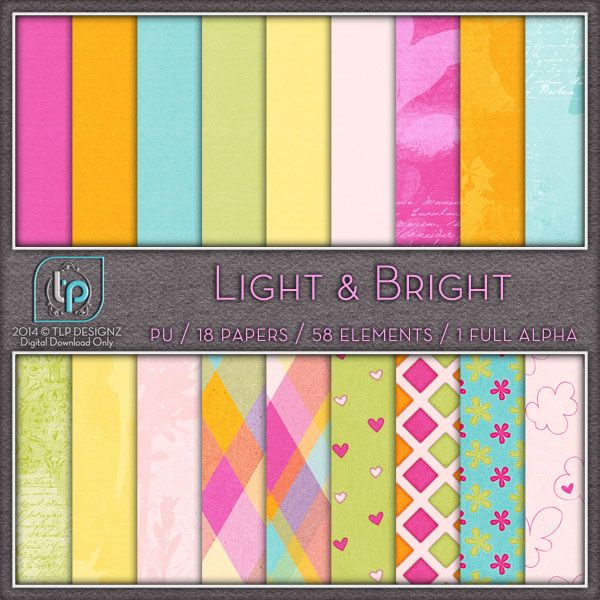 and as a thank you to everyone, please enjoy this freebie. The zip contains two quick pages (3600x3600)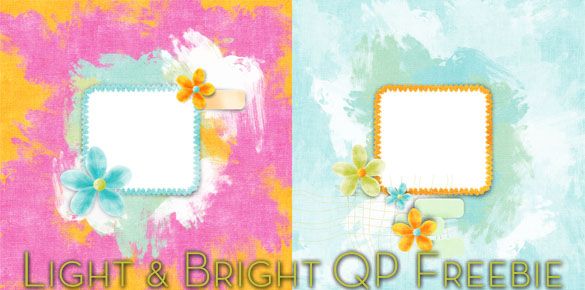 About Me
My name is Tammy and I am a PSP addict and tag ho! LOL, I love tags, scraps and tutorials :)
View my complete profile

Customization by TLP Designz. Powered by
Blogger
.

Freebies TOU
All Freebies are for personal use ONLY (unless otherwise specified). Please do not share, but direct people here to download my items themselves. You are free to make signature tags, but please do not use my kits for blog/web design without contacting me for written permission. If you are a tutorial writer, please send me an email as I would love to post your results :)

Categories

Archives